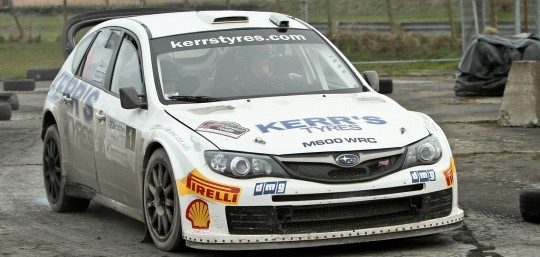 (Image: philpics.net)
Press Release No 2:  03 February 2015
TOP CLASS ENTRY FOR "ST. VALENTINES DAY" EUROCABLES RALLY
North Armagh Motor Club, organisers of the first round of the 2015 MSA ANICC McGrady Insurance Northern Ireland Stage Rally Championship, the Eurocables Stages Rally at Kirkistown Racing Circuit on Saturday 14 February, is delighted by the quantity and quality of the early entries received so far for the event. The rally, which includes the second round of the 2015 Junior Rally Challenge Ireland, has attracted almost 60 entries to date with a full week to go until the official closing date.
Vying for the overall honours will be reigning champion Derek McGarrity in his Subaru Impreza S14, along with other seasoned Subaru drivers Kenny McKinstry, Kevin Barrett, Martin Cairns and Emma McKinstry, and Alan Carmichael in a Mini Countryman WRC.
Entries in the hotly contested Group N category include Kieron Graffin in his Mitsubishi Lancer Evo 10 and Paul Barrett in a newly acquired Subaru Impreza N14.
The battle for the top 2 wheel drive car should also be worth watching with the 2.5 litre Escorts of David Armstrong and championship sponsor Fintan McGrady, and the extremely powerful Darrian T90 in the hands of Dessie McCartney.
The little 1 litre Junior Challenge cars should provide a real spectacle if all eight of the currently registered competitors, and a couple of new ones make the starting line.
Entries do not close until Monday 09 January and Supplementary Regulations and Entry Forms can be downloaded from the club website, www.namcc.com, or the Association website, www.anicc.org.uk. Requests for hard copies of the Regulations or any other queries on the rally should be made to the Event Secretary, Keith Somerville, who can be contacted at 07745 959141.
If you are not competing, please come along to help us by marshalling, an invaluable job as without the marshals we would not be able run this event. Chief Marshal for the event is Eddie Martin who can be contacted on 07727 960594.
North Armagh Motor Club Ltd.
Filed Under: Event news • NAMC