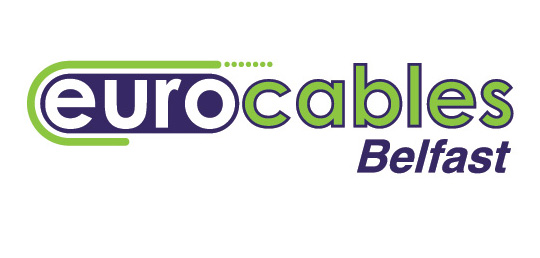 For immediate release
Regulations and entry forms for North Armagh Motor Club's Eurocables (Belfast) Stages, round one of the Carryduff Forklift MSA Northern Ireland Stage Rally Championship and round two of the McGrady Insurance Junior 1000 Rally Challenge Ireland, have been revealed.
The event, which takes place on Saturday 16 February at Co. Down's Kirkistown Race Circuit, sees Eurocables (Belfast) return as title sponsor for the first time since 2009.
"We're delighted to have Shane Braniff and Eurocables Belfast back on board as title sponsor," said Clerk of the Course, William Fullerton. "Shane has long been a supporter of rallying and particularly our event, so on behalf of North Armagh Motor Club, I'd like to extend our sincere gratitude."
Having previously backed the event for what transpired to be a 10-year term, company director Braniff decided to renew his business association with the rally this year.
"I'm delighted to support North Armagh Motor Club and their opening round of the Northern Ireland Rally Championship," Braniff said. "It is always a popular event to kick-start the season and one that I always enjoyed as a competitor in the past. I'm proud to be associated with it and wish everyone a very safe and enjoyable rally."
Competitors will face the traditional six stages, totalling approximately 24 stage miles, all based within the Kirkistown venue. Regulations have just been released but the event has already received interest from a number of leading competitors.
Last year's winner and reigning N.I. champion, Derek McGarrity, has confirmed his intentions to enter aboard his S14 specification Subaru Impreza WRC. However, McGarrity may not mount a full title defence.
"I really enjoy the opening rounds of the Championship," he admitted. "They are always good events to do – there's not much to hit around the tracks – and they provide a good shakedown ahead of the Circuit of Ireland."
"I'm also going to enter the first three rounds of the Irish Tarmac Championship," he added. "We'll see how things are sitting after that and make a decision on whether or not we'll continue with either series."
Maynooth driver Kevin Barrett is another driver who has expressed interest in competing. The Subaru Impreza WRC pilot intends to mount a full Northern Ireland Rally Championship campaign this year and has always been competitive on previous visits to Kirkistown.
The event may also see Phillip Morrow return to the series aboard his Group N Lancer. He is going to enter another event in Ireland in early February, and provided there are no major repair bills, the Lisburn driver may be amongst the Kirkistown line-up.
They will be joined by a host of quick pilots in both four-wheel-drive and two-wheel-drive machinery, not to mention the Junior 1000 crews, in what is always one of the best supported events of the season.
ENDS.
Regards,
Jonathan MacDonald
MediaJAM Communicaions
Tel. +44 (0)7989 283055
Filed Under: Event news • NAMC