[Loughgall Country Park stages and Kinnegoe closed public road special stages]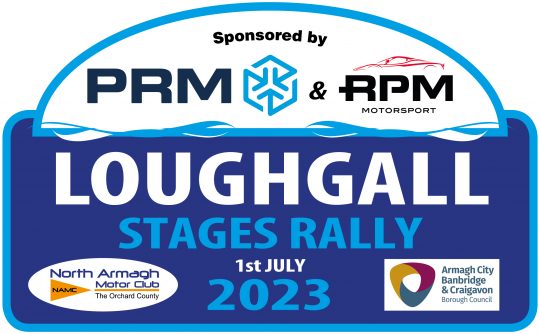 Regulations and Online Entry Submission are now available for the North Armagh Motor Club Ltd PRM Group & RPM Motorsports Loughgall Stages Rally.
The event, which takes place on Saturday 1st of July, is sponsored by PRM Group & RPM Motorsports, and will feature seven stages, four within the confines of Loughgall Country Park. and three on nearby closed Public Roads.
Entries for the event should be completed online (including Online payment) at www.rallyscore.net
All correspondence will be posted on Digital Notice Board (DNB): Sportity App (Sign in – LSR23)
Online link: https://webapp.sportity.com/channel/LSR23
Entries Secretary;
Barry Taggart
Telephone +44 (0)7771 892423
e-mail: barry27@sky.com
Note: Enquires only between 6.00pm and 9.00pm weekdays and 1.00pm and 6.00pm weekends
Filed Under: NAMC