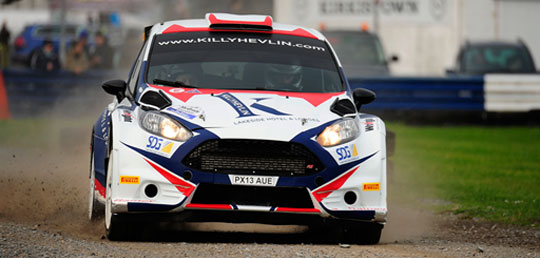 Regulations and Online Entry Submission are now available for round one of the 2020 McGrady Insurance Motorsport UK Northern Ireland Rally Championship, the North Armagh Motor Club Ltd Pacenotes Rally Magazine Stages Rally.
The event, which takes place on Saturday 15th February, is sponsored by Pacenotes Rally Magazine, and will feature six stages based within the confines of Co.Down's Kirkistown Motor Racing Circuit.
Entries for the event should be completed online (including Online payment) at www.rallyscore.net
Please submit your competed online entry form, including the appropriate fees and seeding information promptly in order to allow us as organisers to be able to confirm the running of the event and the availability of all the necessary services and equipment at the earliest date possible.
***YOUR ENTRY WILL NOT BE ACCEPTED UNTIL YOUR ONLINE ENTRY FEE PAYMENT HAS BEEN RECEIVED***
In order to score points in the McGrady Insurance Motorsport UK Northern Ireland Rally Championship, competitors MUST register. Registration for the Championship must be completed (including payment of the £25 registration fee) via www.rallyscore.net no later than 09:00hrs on the date of the first event they wish to count as a scoring round. Only those competitors who are members of North Armagh Motor Club Ltd will be eligible to score points towards the NAMC Club Championship. It is strongly recommended that Championship registration is completed at the same time as completion of the event entry.
Entries Secretary;
Keith Somerville
Mobile: 07745 959141
Email: keithsom54@gmail.com
Filed Under: NAMC