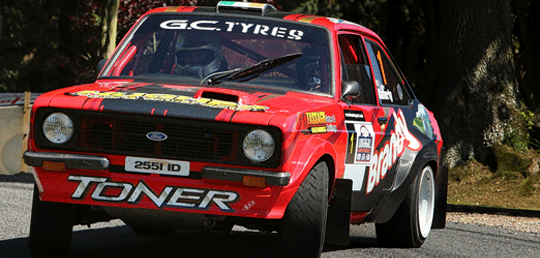 NeillPics.com
Regulations and Online Entry Submission (including Online payment) are now available for our Rainbow Communications Loughgall Country Park Rally (The Loughgall Stages Rally 2018).
This year will be the second time we are allowing 4 wheel drive Cars to enter giving everyone the chance to compete on these Stages!!!
The event, which takes place on Saturday 7th July, is sponsored by Rainbow Communications, and will feature six stages (100% tarmac surfaces) based within the confines of Loughgall Country Park Co Armagh.
Entries for the event should be completed online (including Online payment) at enter.rallyscore.net
***YOUR ENTRY WILL NOT BE ACCEPTED UNTIL YOUR ONLINE ENTRY FEE PAYMENT HAS BEEN RECEIVED***
The entries secretary is detailed below;
DAVID BINGHAM
10 Irwin Gardens, Lurgan, Co Armagh, BT66 7DP.
Email: dbingham20@hotmail.com
Tel: 07543 890871
(between 7.00pm and 10.00pm weekdays & 1.00pm and 6.00pm weekends ONLY).
As David works shifts he may not always be able to pick up calls during these times so please leave a message and he will get back to you at the earliest opportunity.
Filed Under: Event news • NAMC