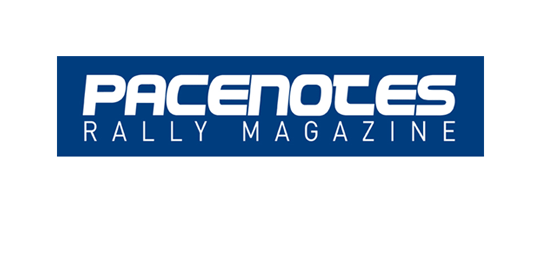 For immediate release
Pacenotes Rally Magazine Stages: Entry List Revealed!
The entry list for this Saturday's Pacenotes Rally Magazine Stages, which will be held at Kirkistown Race Circuit, has been revealed and organisers received a last minute entry from former Irish Tarmac Champions, Declan and Brian Boyle!
North Armagh Motor Club was delighted to receive an entry from the Donegal native. The Boyle cousins retired from last weekend's Galway International Rally with engine troubles so they decided to enter the Kirkistown event to get more 'seat time'.
The Boyles' entry bolsters what is an already strong field for Saturday's opening McGrady Insurance Northern Ireland Rally Championship counter. Last year's winner, Kenny McKinstry, will lead the field away in his Impreza WRC with reigning champion, Derek McGarrity, hot on his heels at number two with his Fiesta R5. Former champion, Connor McCloskey, is at number three while Jonny Greer (Citroen DS3 R5) starts at four ahead of Declan Boyle who has been slotted in at number five.
The opening stage gets underway at 9.30am with competitors tackling six stages throughout the day, all within the confines of Kirkistown Race Circuit.
Entry List (Top 20)
1 Kenny McKinstry/TBA (Impreza WRC S8)
2 Derek McGarrity/TBA (FIesta R5)
3 Connor McCloskey/John Rowan (Fiesta WRC)
4 Jonny Greer/Brian Crawford (DS3 R5)
5 Declan Boyle/Brian Boyle (Fiesta WRC)
6 Peadar Hurson/Damian Connolly (Fiesta WRC)
7 Alan Carmichael/Ivor Lamont (Mini WRC)
8 Robin Phillips/Laura Phillips (Impreza WRC S10)
9 Kieron Graffin/Paddy Robinson (DS3 R5)
10 Greg McCormack/Caron McCormack (Fabia)
11 Niall Henry/Aaron Johnston (Lancer Evo X)
12 Camillus Bradley/Crawford Henderson (Escort Mk2)
14 Keith White/Paul Mulholland Escort Mk1)
15 Clive Kilpatrick/Jay Colville (Lancer Evo 9)
16 Matthew McGaffin/Andrew McGaffin (Lancer Evo 9)
17 James Kennedy/Heather Kennedy (Escort Mk2)
18 Dessie McCartney/Garth McCartney (Darrian T90 GTR)
19 Kyle White/Sean Topping (Peugeot 208 R2)
20 Geoff McMahon/Rob Graham (Lancer Evo 9)
Filed Under: Event news • NAMC