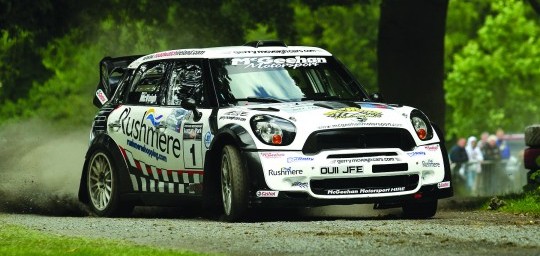 Regulations and Entry Forms are now available for this year's Orchard Motorsport Lurgan Park Rally, on Saturday 10 August 2013, Lurgan Park, Co. Armagh.
The event secretary is Keith Somerville. For further information Keith can be contacted at 07745 959141 or by e-mail at ksomerville@namcc.com or at www.namcc.com
Entry forms should be returned to:
Keith Somerville, 63 Markethill Road, Armagh, BT60 1NX.
For further information go to www.lurganparkrally.com
Photo courtesy of Jonathan MacDonald
Filed Under: Event news • NAMC