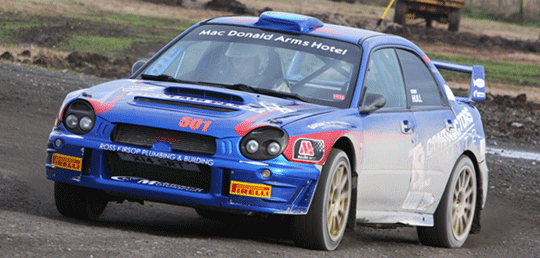 North Armagh Motor Club Ltd's deadline for competitors to submit their entry for next Saturday's McKinstry Motorsport Rally Timed Trial, which will be held at County Down's Kirkistown Race Circuit is fast approaching!
The closing date for entries will be Monday 29 October 2012, so don't delay, submit your entry today!
We have laid on a fantastic value for money event. For just £110, competitors will tackle ten timed runs through the 1.5 mile stage, which will be held on a 95% tarmac and 5% loose surface.
Eight stages will count towards the overall times, and helping to keep costs to a minimum, scrutiny will be held on the morning of the event.
The rally timed trial is now doubling up as the final round of the 2012 Junior 1000 Rally Challenge Ireland, which should make it a great spectacle. We need to make a decision this weekend at the latest whether the events run or not so, if you're interested, please get your entries in before then.
For a cheap day of motorsport thrills, get your entry in quick!
For more details, contact Martin Heaney, 61 Drumlin Road, Donaghcloney, Craigavon, County Armagh,
BT66 7NJ.
Email: martinheaneyspark@googlemail.com
Telephone: 07802 515680 between 18:00hrs and 22:00hrs
DOWNLOAD REGULATIONS AND ENTRY FORM
Filed Under: Event news • NAMC