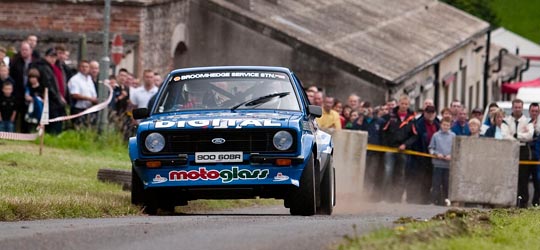 Wesley Patterson and Martin McGarrity returned to winning ways at last weekend's Rainbow Telecom Loughgall Stages Rally. Driving their Mark 2 Escort, they headed home Mervyn Wedlock and Damien McCabe by 9.5 seconds.
John and Jordan Waring were next in line, followed by Adrian Hetherington and Gary Nolan, with Martin Teggart and Paul Tumilty completing the top five.
The top eight places were all held by Escort drivers.
Filed Under: Event news • NAMC